CASCADE COURT APARTMENTS
For Current Residents
Cascade Court Apartments
1201 Summit Avenue
Seattle, WA 98101
​
Neighborhood: First Hill
Units: 100
Pets: Service Animals Only
Parking: Onsite (waitlist may apply)
Do you qualify? Resident Qualifications
​
Contact Information
Resident Manager: Kayah McCoy
Email: cascade_court@bellwetherhousing.org
Phone: 206-682-9088
Floor Plans
Floor plans are representative; actual unit may vary.
​
Building Description
Cascade Court provides families and individuals a true home within the city. With spacious studios, one, two and three bedroom floor plans, we have something for everyone! Nestled in a tree lined street, Cascade Court is centrally located to shopping on Broadway, hospitals, and Seattle Central Community College, providing a truly urban environment. Just outside the entrance, Metro is accessible and services the downtown and surrounding areas.
​
Amenities
Intercom-controlled access, lovely community courtyard area with children's play yard, elevator access, underground parking available, on a first come, first served basis. Laundry facilities on site, units have dishwashers and spacious floor plans. Some units are handicapped accessible.
​
Special Information
Tax credit property serving households earning below 45% and 60% of area median income. Three bedroom townhouses must have four or more people occupying. Section 8 vouchers welcome!
​
Full-Time Students
Due to Federal funding requirements for this property, applicant households must have an adult member who is not a full-time student unless one of the following student prohibition exceptions is met. You are:
married and filing a joint federal tax return with spouse

a single parent with a minor child and neither are dependents of a third party

receiving benefits under Title IV of the Social Security Act (e.g., TANF)

At least one student participates in a program receiving assistance under the Workforce Innovation and Opportunity Act or under other similar, federal, state or local laws. (Attach documentation of participation.)

previously under the care of a state foster care system
​
Note: Bellwether does not accept Portable Screening Reports.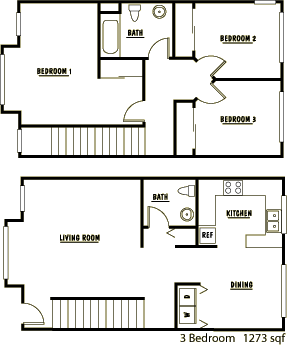 Housing Development History
Cascade Court Apartments
1201 Summit Avenue
Seattle, WA 98101
​
Location: Seattle, Capitol Hill
Date Completed: 1994
​
Unit Type: 100 studios, one, two and three-bedroom apartments
​
Communities Served: Households earning below 45-60% area median income
​
Total Cost: $8,132,500
​
Funding Sources:
Bank loan
9% tax credit investors
State of WA CTED
​
Project Description:
New construction of 100 studios, one, two and three-bedroom apartments with 138 underground parking stalls. Land partially donated by Priscilla Collins.